The ultimate destination for notes for NEET PG preparation
Notespaedia is 100% Authentic
Quality Guaranteed
Full Syllabus Coverage
Focused Material
It is trusted by More Than 100,000 Students
Notespaedia features that will help you improve your score include:
Self-explanatory notes (no reference material required):
Notes prepared by NEET PG Top Faculties and Toppers, giving you an advantage over regular aspirants.
Covers entire syllabus in less time by notespaedia notes:
Notes from notespaedia covers the entire syllabus, which can be completed in one to two months with multiple revisions. More than 90% of any NEET PG question bank can be answered with notespaedia notes preparation.
Because notes are short and to the point, they save you a lot of time.
How to get a score of 600 or higher on the NEET PG using notespaedia notes: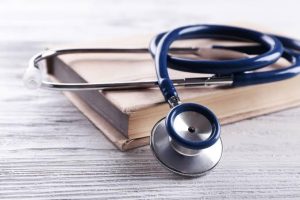 Study the notes thoroughly and then answer the question banks. If you can correctly solve the questions in the question bank, move on to the next topic; if not, go over the notes again. Remember to regularly revisit previously completed subjects. Also, if you want to score well, make sure you remember what you learned.
Why Notespaedia NEET PG notes should be used?
Notespaedia notes covers all 19 subjects that comes in the exams.
Notes are written by top students and professors from prestigious institutions like Dr Bhatia Medical Coaching Institute working from 25 years in Medical PG coaching, and most trusted app called Egurukul, based on a thorough analysis of question papers from the previous year.
To save time, Notespaedia helps you quickly comprehend a topic. Also taken care of is making sure you don't miss anything important for the exam. These notes are sufficient to pass the NEET PG exam with good marks with proper practice.
Quality of Handwritten Notes from Notespaedia:
Notes from the most recent edition. written in handwriting that is clear and easy to read. properly indexed with page numbers so that each subject can be found quickly. costs less because it offers coachings and top-level knowledge at a lower cost.
It has different color codes used to sense the importance of a particular topic.
A lot of charts, diagrams, images and Xrays are added for easy understanding in remembering of solving image based questions and sharp visualization to retain those notes in your memory forever.
The NEET PG Exam is a highly competitive exam that requires a lot of hard work, knowledge, and skillset to pass. At Notespaedia, we know how important it is to have the right information for the NEET PG Exam. 
Path to Success:
If you follow these steps, the notes will greatly assist you in your preparation. Practice questions every day will help you learn more and get better grades. Learn about current events on a daily basis with the notespaedia blogs and practice taking quizzes by subject and category.
The NEET PG Exam Notes are the culmination of the efforts of numerous NEET PG aspirants, instructors, and toppers. The facts and figures that are necessary for the exam are covered in detail and in a very brief and concise manner in the notes. These notes can act as a decent wellspring of study material for the people who are getting ready from home and not going to any training establishment.
We are happy to help you for any queries you have.