India's Delhi: In order to encourage medical students to become entrepreneurs, the AlIMS administration has made the decision to implement a startup policy.
Collaborations with organizations such as McKinsey, the Boston Consulting Group, and Bain to provide students with exposure to management are being planned, according to officials, in order to make intersectional learning more accessible to students. These organizations include the Indian Institute of Technology, the Indian Institute of Management, and the Indian School of Business (ISB). It is likely that representatives of the institute will meet with the director of AIIMS at a meeting on Sunday.
Ketan Tewari, ISB regional manager (north), will hold an information session at AIIMS on February 25. "He will talk about the programs that ISB has to offer as well as the management industry, its scope, and its opportunities," officials said. The initiative, according to a senior faculty member, would assist medical students in learning about subjects other than patient care, research, and standard medical education.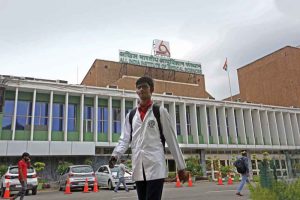 "Students should be familiar with fundamental concepts in management and finance in addition to treatment." Another member of the faculty stated, "AIIMS has planned this policy considering the changing times and requirements." The faculty member stated, "This will assist them in their career growth." They wouldn't have to struggle with the general challenges of starting a nursing home business in the future."
In the interim, AllMS plans to host an open house for members of the Indian Council of Medical Research, the department of science and technology, the department of biotechnology, and its faculty to strengthen collaboration with other organizations.
Beginning next month, the open house will be held every second Saturday.