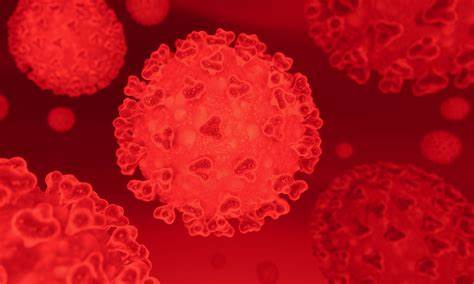 According to the experts, India's current Covid situation does not call for a lockdown or restrictions on international flights.
India has acted in response to the unprecedented rise in China of Covid's new BF7 variant.
The BF7 variant of Covid-19 has already entered India, raising concerns about a second Covid-19 wave there. The government, on the other hand, has cautioned against panic.
The news that China is experiencing a second round of Covid-19 cases has panicked the Indian government. Additionally, numerous cases have been reported in France, Japan, South Korea, and the United States.
The main reason for the increase in Covid cases, according to medical researchers, is BF7 and the Omicron variant. There have been four cases of this subvariant found in India. Because of this, the Government of India (GOI) has called a high-level meeting to discuss the Covid-19 situation in India and plan campaigns to raise awareness.
It is better to be safe than sorry, even though it is still early days and the government has not yet declared the return of the pandemic. It's hard to keep from having a good time at a party on Christmas and New Year's Eve. However, if you are hosting a party, we recommend that you adhere to safety and hygiene guidelines. The party shouldn't be remembered for being a bad time; it should be remembered for being a good time.
India has increased surveillance and genome sequencing of covid-positive samples amid an increase in cases in Japan, the United States, South Korea, Brazil, France, and China. The highly transmissible Omicron strain, most commonly BF.7, is currently affecting Chinese cities. Beijing's main variant is contributing to a larger increase in infections in that nation.
What is the strain of Covid-19 BF.7 Omicron?
Due to its high transmissibility, BF.7, a sub-lineage of Omicron variant BA.5, has the strongest infection potential. It is more likely to reinfect people who have been vaccinated and has a shorter incubation period.
Government action Prime Minister Narendra Modi has urged people to wear masks in crowded public places after presiding over a high-level meeting on COVID-19.
In addition, PM Modi has urged authorities to increase testing and genome sequencing, as well as to encourage people, particularly elderly and vulnerable groups, to take a "Precaution (booster) dose."