Cracking medical pg exams demands vast knowledge and great practice, which to fully acquire in a limited time is a tedious task to any pg aspirant. Apart from the long hours of studies and revisions the need to have an own copy of notebook covering the entire medical syllabus is an integral part of a successful study strategy.
NOTESPAEDIA was born out of the sheer need to have a compilation of every information that a student would need to excel in such pg exams without the need to spent all of their time writing down and gathering notes. So we, from being passionate individuals who had the same dream of uplifting education became a team with the collective vision to upgrade such handwritten notes to not just notes but a one-stop solution to all pg preparations. We thus built a platform to provide unmatched quality notes in the most comprehensive way to equip you with nothing but the best. We assure to be ever so responsive to our members by updating you with every last bit of information and making available every high yield notes at your finger tips..So come begin your journey with Notespaedia.
We provide training materials to budding doctors and practising doctors for their higher education such as NEET PG, USMLE, PLAB and MRCP. We also launched recently to NEET UG for XI and XII students to train them in cracking NEET UG exams. We are backed by 100+ content developers all over India coming from prestigious Institutes like AIIMS New Delhi and Popular National Faculties such as Dr. Rajmahendran and Dr. Dilip.
Our Course Fee
Doctor Pack – 3months – Rs. 2499
Doctor Pack – 6months – Rs.4999
Doctor Pack – 12months – Rs. 6999
Dr. Mohammed Irshad
CEO-Product and Community Development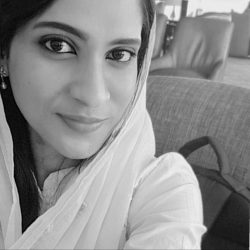 Smilu Kalarikkal
CTO- Technical
Dr. Mohammed Iqbal
COO- Operations