Young professionals all over the world view medicine or the degree of MBBS as a respected and lucrative career choice. However, it is not easy to become a doctor. It is difficult to prepare for medical entrance exams. In addition, the expectations and general pressure are sufficient to stress any student out. It's important to know how to prepare in the most effective way, so you don't get overwhelmed.
To help medical students prepare for the MBBS exam, here are a few medical study tips:
1. Strengthening Core Concepts
Attempting to memorize concepts rather than comprehending them is a common mistake made by medical students preparing for the MBBS exam. Students must have a solid grasp of fundamental concepts in order to score well. When you begin preparing for the MBBS exam, you can accomplish this by enhancing your fundamental understanding and laying a solid foundation.
This will not only assist you in preparing for the MBBS first-year exam, but it will also serve as a foundation so that you do not have to re-learn concepts when studying for subsequent exams, such as the NEET PG and the final year MBBS exam.
2. Read and Study from Standard Books
Standard books not only assist students in developing simple methods for analyzing questions and problems but also provide a clear explanation of every concept that is required to help build a solid foundation while preparing for MBBS exams. When studying for the MBBS exams, standard books and authors delve deeply into each concept and explain the reasoning behind each fact. During second-year MBBS exam preparation, a good study tip is to first use standard books and authors to grasp and develop an understanding of concepts.
3. Revise concepts with MCQs and Practice Questions
Using MCQs and practice questions to review concepts is a common mistake students make when preparing for exams. Passive learning involves reading learning materials, taking notes, and watching lectures. Passive learning should be minimized for MBBS students, and practical assessment methods like MCQs and practice tests should be prioritized instead.
Before moving on to the next chapter, multiple-choice questions are a quick way to assess your understanding of a concept. Students must skillfully eliminate incorrect options in MCQs to test their analytical abilities. After reading and comprehending a topic, completing MCQs ensures that you comprehend each concept.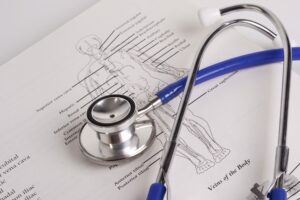 Attempting to integrate your subjects as much as possible is another useful MBBS study tip. Because medicine is nothing but a combination of fundamental subjects, students should endeavor to comprehend how each concept relates to the others rather than isolating each concept. In your medical studies, it will be easier to analyze and comprehend more complex topics if you integrate your knowledge of fundamental subjects.
4. Concentrate on Real-World Applications
When students consider how to prepare for an exam, the first thing that comes to mind is learning the theory. It is necessary to learn concepts using a theoretical understanding, but using an application-based approach, a practical understanding can help strengthen all theoretical concepts. Because practical exams frequently necessitate some practice, it is essential to have a solid understanding of practical skills when studying for MBBS exams. With practice exam question papers and practical applications, you will build your understanding of theoretical concepts and ensure that you have a solid grasp of all concepts.
5. Stay happy and enjoy your journey
It is essential to go out and have some fun in order to maintain your happiness and health throughout medical school. Don't spend all of your time studying. Maintaining a few hobbies will ensure that your stress levels remain low and that medical school does not take over your life. You will be able to concentrate more effectively on your studies rather than becoming distracted and stressed out by the course material if you have a well-balanced life.
The easiest way for MBBS students to enjoy medical school is to ensure that their interests and studies are in balance. Include at least one hour each day for hobbies or entertainment. You can make sure that you can have a good time and stay on top of your course material and revisions by planning your day out.